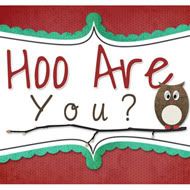 1. Are you married/in a relationship/single? For how long?
I am soooo happily married to Cole Douglass. We have been married for 3 1/2 years. I have never met a man more dedicated to his family and loves everything I love! I am so blessed to have him in my life.
2. What do you do for a living? Do you enjoy it?
I am a SAHM!!!!! But I also make bows, tutus, applique shirts/onesies, and tons more other girlie (and some boys) items!
3. In what state do you live? Where were you born and raised?
I live in Kansas. I was born in Joplin, MO but grew up in Tuksa OK and lived there for about 18 years. I went to Oklahoma State for 2 years and then moved to Kansas. I have lived here for about 10 years.
4. Do you have children? If so, how many? If not, do you want them?
I have 3 kids! 8 year old daughter, 6 year old son, and 3 year old daughter. We would love 1 more!
5. Who is your favorite blogger to follow and why?
O gosh I have soooo many. That is such a hard question to answer...I have all my blogs I follow on the right side bar of my blog. Check them all out, they are fabulous!
I hope that you all enjoy learning more about me and if you would like to join in on the fun click on the button at the top!
Can't leave you all without a photo! Here is Bella and what happens to her on the couch in the winter time!